Everyone needs time to recharge their batteries, especially after a busy week in the city. Today, many people are turning to traditional yoga for relief. However, for best results, it's important to find a class with experienced instructors. Below, we have curated a list of our favorite yoga hotspots in Houston, allowing you to choose from a selection of reputable establishments. Before beginning, it's worth picking up some good-quality yoga clothes. For a comfortable sweater, we recommend the Ana Heart Lenny Oversized Sweatshirt.
YogaOne
One of the most popular in the city, YogaOne has five different studios around Houston. Together, the establishments offer over 350 classes per week, offering a mixture of both flow-based and hot sessions. The studios themselves are well maintained, offering students a state-of-the-art facility to practice their craft. Better still, the Midtown studio is equipped with a juice bar, offering practitioners the choice of raw, plant-based, and even gluten-free drinks. If you're interested in getting involved just visit their website to find your closest studio.
The Good Space Pilates and Yoga Studio
Offering a selection of yoga and pilates sessions, The Good Space Pilates and Yoga Studio has something for practitioners of all sorts. Each class incorporates a range of professional equipment for maximum benefit. The small class sizes allow more one-on-one time with the instructor, allowing students to progress much quicker than they would in a larger class. However, the limited space means the sessions get booked up quickly; to avoid disappointment, consider booking your space online a couple of days before. With a selection of mats, water, and fluffy towels available at each session, all you need to bring is yourself!
Aerial Yoga Houston
Aerial Yoga Houston is ideal for experienced yogis looking to try something new. This partner class is best described as a mixture of acrobatics, yoga, and healing arts. Boasting an array of physical and mental health benefits, the practice focusses on strength building, improved concentration, and overall stress relief. Typically, the practice consists of three main roles – the base, the flyer, and the spotter. The person taking on the role of the base will support the flyer in air-based positions, while the spotter will stand back and constructively critique their form. Additionally, the studio incorporates the use of hammocks and aerial equipment into their sessions.
While the practice has many of the same benefits as traditional yoga, it also helps to form long-lasting relationships. It doesn't take long for partners to realize that the postures cannot be completed without both parties being fully engaged, making each individual realize how much they need the other. Promoting deep-self love and increasing empathy, the practice of Aerial Yoga can lead to long-lasting friendships.
Joy Yoga Center
With experienced instructors and a varied schedule, Joy Yoga Centre is arguably the best in the city. Offering a wide selection of traditional flow, insanity, pregnancy, and acro-yoga, the center allows practitioners to find their favorite style. Another popular session seems to be their candlelight class, ideal for those hoping to wind down after a stressful day at the office. For more information and a detailed schedule, simply visit their website.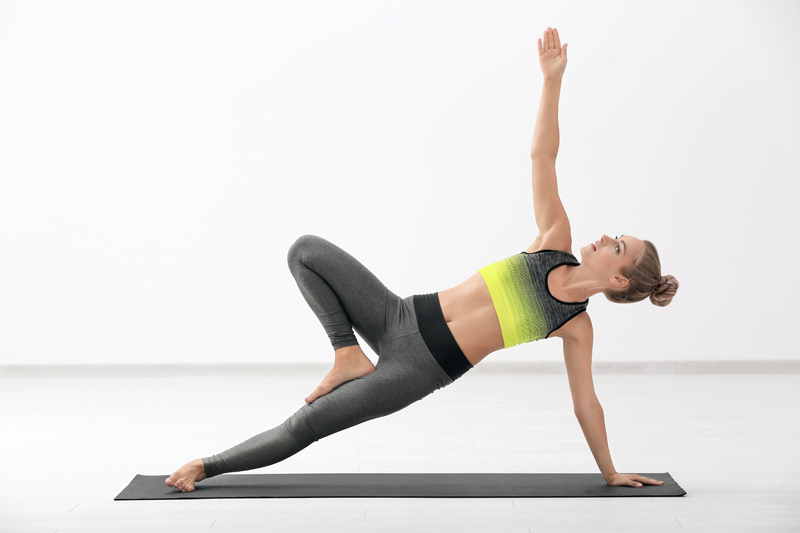 Hot Yoga Houston
Hot Yoga Houston focusses on the original hot yoga. Each class is carried out in a room heated to around 105 degrees. The well-heated room allows the muscles to fully relax, meaning that they are able to stretch further without injury. With the ability to stretch further during each posture, hot yoga helps to increase muscle strength, flexibility, and also build up fitness levels and stamina, too. The heat also helps the body to detoxify. As toxins leave through the pores, the increased blood circulation means fresh oxygen can easily be supplied to cells throughout the body. In turn, this encourages new cell production. Better still, the heated classes are ideal for those hoping to lose weight; in a single session, practitioners can expect to burn an average of 750 calories.
Most sessions begin with sixty minutes of standing asanas. Shortly afterward, students can expect to move onto thirty minutes of floor-based exercises – the perfect time to relax and reflect on the session. The studio has recently introduced a shorter class to the schedule, designed for individuals to attend during their lunch break. Water breaks are usually limited in hot sessions, so topping up on fluid before class is essential!
Bikram Yoga Sugar Land
Bikram Yoga Sugar Land also offers a selection of hot classes. The popular studio is managed by experi-enced yogi, Michael Robitaille. Trained by Bikram Yoga's creator, Bikram Choudhury, Michael brings a wealth of knowledge to each of his classes. Focussing on the original hot style, sessions at Sugar Land comprise of 26 postures and 2 breathing exercises, practiced over a 90-minute session. For those interested in sweating out toxins whilst learning from the best, book yourself in for a class at Sugar Land.
Cherry Blossom Yoga
Established in 2010, Cherry Blossom offers a selection of different classes. The studio prides themselves on truly caring about their practitioners. Each session focusses on improving clients health, peace of mind, and quality of life through a series of simple postures. Additionally, Cherry Blossom incorporates breathing exercises into their classes, designed to help calm the body and mind. A small boutique can be found on-site selling a range of scented candles, handmade bath products, and massage oils, ideal for those interested in treating themselves after class.
In Summary
Whether you're interested in sweating out toxins in a traditional hot class or you're hoping to increase your core strength with an aerial session, our selection of reputable studios above offers something for practitioners of all sorts. It's sensible to come equipped with a yoga mat when attending a new class; for a comfortable option, we recommend the Ana Heart Empowering Yoga Mat.