Although yoga was founded in India, the holistic practice is now more popular than ever in the West, too – especially within the major cities. With new studios popping up on every street, deciding which class to attend can feel a little overwhelming. Thankfully, we are here to help. In this article, we explore some of the best yoga hotspots in San Francisco. Each of the studios below is popular and well respected, allowing you to choose your new class with peace of mind. Before trying out a local studio, it's worth picking up the right gear; for instance, a flexible pair of sweatpants is essential. For a comfortable option, we recommend the Ana Heart Yoga Pants.
Laughing Lotus
Since opening their San Francisco studio in 2007, Laughing Lotus has been a firm favorite in terms of yoga hotspots. Previously, the studio space was used as a plumbing garage; now the building is decorated in vibrant shades of orange and pink, perfectly summing up the playful and welcoming nature of the establishment. Offering ten different types of class, Laughing Lotus has something for yogis of all sorts. The company also offer a variety of retreats; if you're interested in jetting off to Mexico or Australia, more information on these can be found via the Laughing Lotus website.
Location: 3271 16th Street, San Francisco, CA, USA. Time: Various sessions available. Price: Drop-in $20.00.
Satori Yoga
Located in the heart of the city, Satori Yoga is popular amongst urban professionals. With a variety of shorter classes available, workers can easily pop in for a quick session before work or even during their lunch break. Offering a selection of yoga, meditation, and pilates classes, students are guaranteed to leave Satori feeling refreshed and energized. The studio welcomes practitioners of all abilities – even complete beginners! Additionally, the company offers unique 'corporate classes' to San Francisco businesses; if your workplace has a suitable space for Satori to set up shop, get in touch with them today to find out more information.
Location: 110 Sutter Street #100, San Francisco, CA, USA. Time: Various sessions available. Price: Drop-in $22.00.
Yoga To The People
Situated in the Mission District, Yoga To The People is a unique yet popular studio. The company believes that yoga should be available to everyone, regardless of your ability, age, gender, or financial income. With this in mind, the studio is purely donation based. The suggested donation for each session is $10, but they will accept whatever you can afford. They guarantee to never send anyone away due to lack of funds. Most of the classes focus on Power Vinyasa, helping students of all abilities to better their health. The space itself is equipped with large windows. Not only does this allow natural sunlight in, but it also offers incredible views of the city. If the Vinyasa style is something that interests you, book yourself in for a class with Yoga To The People to reap the benefits.
Location: 5th Floor, 2973 16th Street, San Francisco, CA, USA. Time: Various sessions available. Price: Various.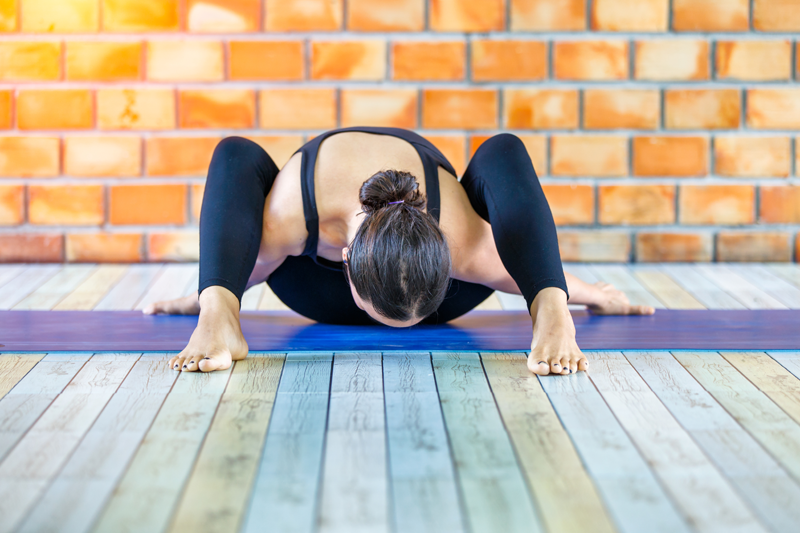 Yoga Tree Castro
Located in the center of the Castro neighborhood, Yoga Tree Castro has something for everyone. The building is equipped with hardwood floors and full-length windows. These, along with the range of beautiful murals, create the ideal environment to relax and rejuvenate after a busy day. Offering over 25 classes each week, the studio teaches a range of styles including Vinyasa Flow and Bikram. With a state-of-the-art ventilation system, the heated classes are maintained at the ideal temperature. Additionally, the system ensures that the room is sufficiently oxygenated – despite the high heat of 100 degrees!
Location: 97 Collingwood Street, San Francisco, CA, USA. Time: Various sessions available. Price: Drop-in $19.00.
Moxie Yoga & Fitness
Combining both yoga and fitness into each session, Moxie Yoga and Fitness is ideal for the modern yogi. With a maximum of 20 students per class, the instructors can spend more time with each practitioner. Additional one-on-one time helps students to perfect their form, and in turn, helps to prevent injury and maximise the benefits. Moxie classes do not include the spiritual element of traditional yoga. Instead, they focus on holding and flowing asanas in time to the music. Most of the Moxie playlists are energizing and upbeat, encouraging students to leave each session feeling refreshed and revitalized. Each session takes place in a slightly heated studio. The warm room encourages the muscles to move with ease and prevents the risk of injury.
Location: 1501 Taylor Street, San Francisco, CA, USA. Time: Various sessions available. Price: Drop-in $20.00.
Yoga Flow Ocean
Situated in the Ingleside neighborhood, Yoga Flow Ocean offers a range of spiritual classes. The building itself boasts a traditional Spanish style. Equipped with high ceilings and intricate decor, the space creates a relaxing and welcoming atmosphere. Most of the classes focus on the Vinyasa style. Different sessions are tailored to different abilities, and students can choose from both heated and unheated options. Regular yogis can attend free meditation classes. Held on a couple of mornings each week, the classes are often instructed by renowned teacher, Rusty Wells, whenever he is in town. Popular for his unique style of teaching, Rusty enjoys incorporating chanting with drums into each class. To get involved, book yourself in for a meditation class at Yoga Flow Ocean. Due to his popularity, sessions with Rusty tend to book up quickly. To avoid disappointment, we recommend booking your slot online a couple of days before.
Location: 385 Ashton Avenue, San Francisco, CA, USA. Time: Various sessions available. Price: Drop-in $18.00.
Whether you're interested in winding down after work with an evening class, or you're hoping to set yourself up for the day with a quick session in the morning, our selection of studios above has something for everyone. If you're thinking about attending a hot class, it's important to stay hydrated and wear breathable clothing. For a lightweight top, we recommend the Ana Heart Yoga Vest.