Ever growing in popularity, yoga is praised for its intricate postures designed to provide countless benefits to one's health. With new studios popping up on every street, finding a good-quality class can often seem a little overwhelming for beginners. In this article, we explore a hand-picked selection of the best yoga spots in the US, with many of the classes boasting instructors certified by the founder of the Ashtanga method, Sri K. Pattabhi Jois.
Miami Life Center
Often described as one of the most iconic yoga studios of all time, the Miami Life Centre was founded by Kino MacGregor and Tim Feldmann, husband and wife. Certified by the original founder of Ashtanga Yoga – Sri K. Pattabhi Jois, Kino and Tim pride themselves on offering easy to follow classes to students of all abilities. Before attending a session, ensure you come prepared with the right yoga clothes. For a comfy, breathable top option, we recommend the Ana Heart Noah Asymmetric T-shirt. Whether you're an experienced yogi or total novice, pop along to the Miami Life Center to form a direct connection to the traditional Ashtanga method.
Yoga Workshop
Founded by Richard Freeman and Mary Taylor in 1987, the Yoga Workshop is believed to be one of the oldest studios in the whole of the US. Best known for the evolved approach taken to the traditional methods, Richard and Mary learned from the original founder of the Ashtanga practice – Sri K. Pattabhi Jois, too. Renowned for its technical Mysore-style sessions, founder Richard Freeman travels around the world, teaching the intensive style to students from all walks of life. With their main studio situated in Boulder, Colorado, the Yoga Workshop offers a five-day intensive introduction course, ideal for individuals that are new to the practice; open to students of all ages, develop your technique with the Yoga Workshop.
Ashtanga Yoga Center
With another dedicated instructor certified by Sri K. Pattabhi Jois, the Ashtanga Yoga Center is run today by Tim Miller. With the goal of inspiring individuals with a passion for practice, Tim runs a section of traditional classes, available to students of all abilities. Open on a drop-in basis, there is no need to register in advance; for new students, though, there is the option to create a profile online before attending their first session. While this isn't compulsory, this step is great for helping beginners feel more at ease during their first class, giving them an insight of the methods and techniques they are about to experience.
Land Yoga
Ideal for students of all levels, Land Yoga offers a selection of traditional yoga classes. Teaching the well-loved style of Ashtanga, Yoga Land offers individuals a perfect balance of relaxation and challenge, catered to the personal needs of each student. Located in New York, the popular studio was founded by Lara Land, who was again certified by the renowned Sri K. Pattabhi Jois. Promoting the hashtag 'lovewhereyouland' Land Yoga prides itself on providing life-changing yoga techniques in a secure and supportive environment.
The Yoga Shala
Situated in Orlando's College Park, the Yoga Shala specializes in the popular Ashtanga Method 'Mysore' – supposedly one of the safest and most effective practices of all time. Boasting beautiful wooden floors and pampering power showers, the studio even features a large retail boutique where students can purchase state-of-the-art yoga gear. With daily sessions available for students from all walks of life, the Yoga Shala offers specialized classes for children, pregnant women and people with special needs, ensuring that everybody gets the same chance to experience the life-changing benefits of the Ashtanga practice. While the sessions are typically taught in groups, each class offers a one-to-one feel, with certified instructors working with students individually to develop and perfect their technique. Krista Shirley, founder of the Yoga Shala explains that the classes are best described as "a private yoga lesson in a group setting." Before booking in your session at the Yoga Shala, make sure you come prepared with a good-quality yoga bra. For a supportive hold with a hint of glamour, we recommend the Ana Heart Miller Strappy Bra.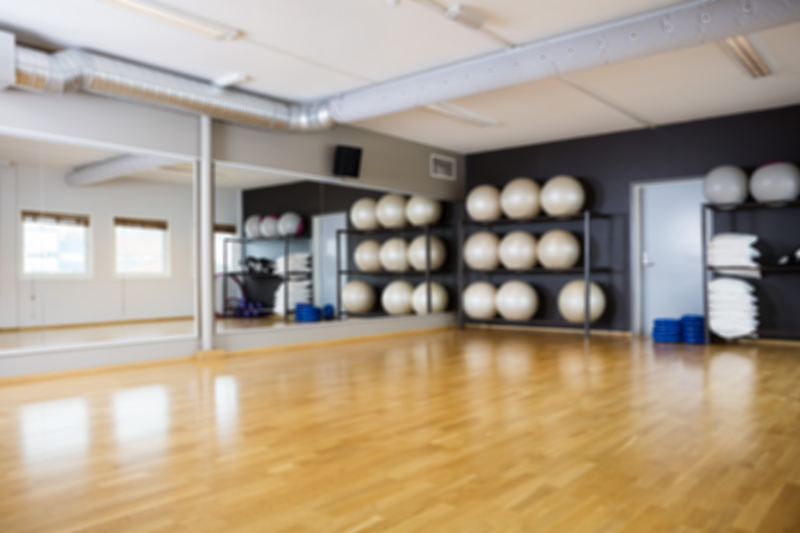 Pineapple Yoga
Situated on the picturesque island of Kauai, Pineapple Yoga is one of the most popular yoga spots in America. Founded by a professional athlete known as Eagle, Pineapple Yoga was created after he suffered an injury that resulted in spinal fusion. With the hope that yoga would aid his recovery, Eagle built Pineapple Yoga as a way to get back into the sporting world. After realizing that yoga had been life-changing to his debilitating condition, Eagle wanted nothing more than to share his success with others, which he now does daily at the Pineapple Yoga Studio.
Ashtanga Yoga Room
Founded by Melanie Fawer, the Ashtanga Yoga Room was created based on Fawer's teachings from the great Sri K. Pattabhi Jois. Providing specialized sessions to students of all abilities, the Ashtanga Yoga Room offers group sessions with that sought-after individual instruction. To get a taste of what the studio has to offer, just visit the 'getting started' page on their website. With detailed answers to some of the most frequently asked questions, their informative site explores a range of topics including the studio itself, what you need to know about attending a class and what is expected from you as a learner. Ideal for beginners and novices alike, the Ashtanga Yoga Room has something special to offer.
Monterey Yoga
Founded by Adarsh Williams and Heleen Zondag-Williams, Monterey Yoga prides itself on having instruc-tors certified by the best. Learning from the famous Pattabhi Jois, the dedicate teachers aim to bring the practice of yoga to everyday people in the community. Founder, Adarsh Williams explains "We are thrilled to share our teachings and love of yoga with the community on the Monterey Peninsula. Our love of yoga comes from a deep desire for connection, community, personal growth, and living a healthy lifestyle. A desire to be fully present in life and acknowledge where we are at each day."
Ashtanga Yoga Upper West Side
Located on the Upper West Side of New York, Ashtanga Yoga Upper West Side embraces the practice of the Ashtanga method, tailoring it to the individual needs of each student. The studio itself exudes fresh simplicity, filled with certified instructors offering a nurturing and relaxed teaching method designed to bring out the best in each student.
Ashtanga Michigan
Director and founder, Matthew Darling runs the Ashtanga Michigan from his beautiful studio located in Michigan. In 1995, Darling began learning the practice under the instruction of Sri K. Pattabhi Jois, before becoming an official instructor in 2002. By offering daily Ashtanga session, Darling hopes to preserve the original method in the same manner that it was taught to him many years ago. For best results from a session, it is best to keep your muscles warm before starting; to ensure this, it can be beneficial to pick up a comfy yoga sweatshirt to wear to and from each class. For a simple but stylish option, we recommend the Ana Heart Jagger 1 Sweatshirt.
In Summary
Whether you're interested in a one-to-one approach or you'd feel more comfortable in a group setting, we are certain that you'll find a yoga studio perfect for you from our hand-picked selection above. As always, when partaking in a new form of exercise, remember to take time to perfect your technique to avoid the risk of injury.